Sleek with a square toe and herringbone elastic, the rich thoroughbred #659 also has a moulded EVA footbed to ensure you don't sacrifice style for comfort.
Available in sizes 3 - 12 (half sizes 5.5 - 10.5).
Brown Thoroughbred full grain leather elastic sided boot, with square toe styling for a more refined look.
Herringbone elastic.
V-cut upper reduces stitching exposure.
Conventionally lasted construction.
Featuring XRD Technology for supreme impact absorption and a polyurethane midsole for improved comfort and cushioning.
SPS max comfort.
Thermoplastic polyurethane (TPU) outsole highly resistant to hydrolysis and microbial attack. Oil, acid & organic fat resistant.
Fully removable shaped comfort footbed.
Steel shank ensures correct step flex point, assists with torsional stability.
Defined heel.
Slip resistant.
Colour - Brown
| | |
| --- | --- |
| SKU | 659 |
| Brand | Blundstone |
| Unit Of Measure | Each |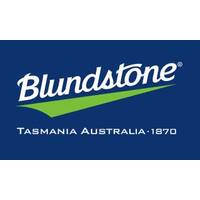 Our Story
Quite possibly,
the most durable, most comfortable boots ever made.
They are rugged, with their own natural beauty and distinctive look and feel. Built tougher than they need to be, they reflect the place they're from. There is no place on Earth like Tasmania and no boots on Earth like the ones that were born there.
And while they have evolved in style, design, and technology over the years, the quality has never changed. They are still built as they always have been: to go anywhere, do anything, and look great every step of the way.
They are more than just boots.
They are Blundstones.
Blundstone was established in 1870 and despite growing to become one of the world's most recognizable boot brands, the company remains Tasmanian. Our head office and manufacturing base for our gumboots are located in Hobart, Tasmania: Australia's island state.

EverywhereLife Takes MeTM
Blundstones have the kind of iconic, rugged good looks that feel right at home, wherever that may be. And the way they look is matched only by how comfortable they feel. So whether you're navigating the rugged terrain of Tasmania or the rainy sidewalks of New York City, you'll look and feel great in a pair of Blundstones.

At Blundstone, safety is part of our heritage. Our safety styles are built to protect, with features that provide optimum protection against impact and penetration, plus resistance to cuts, chemicals, heat, electrical hazards, rolling forces, and other foreign stimulus.
Technology Never Looked or Felt This Good.
Since 1870, we've been developing new ways to provide unmatched comfort and protection from the elements. We invest heavily in research and collaborate with our partners to access the best and latest technologies available.
Comfort Footbed
We partner with the world's best suppliers, innovators and premium manufacturers to deliver underfoot comfort systems providing superior shock absorption and comfort.
Sole Protection
Blundstone's sole construction is designed and engineered to reduce fatigue and orthopaedic problems in the lower body.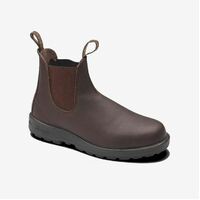 200 PU TPU WATER RESISTANT WIDE FIT BOOTS
From $145.00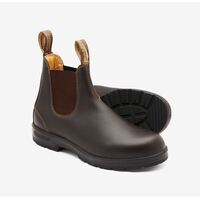 650 PU TPU PREMIUM ORIGINAL SLIP-ON BOOTS
From $159.00