The upper design of the #025 has additional protective patterning to provide greater resilience to cuts and abrasion in vulnerable areas and a knit lining for added comfort.
Features
Grey waterproof PVC/nitrile compound upper.
Luxury footbed with arch support and XRD® Technology to provide extra cushioning and impact absorption.
Broad fitting 200 Joule impact resistant steel toe cap.
Safety Standards
Standard AS/NZS 2210.3.2009 - Classification I
Standard ASTM F2413-17 including electrical shock resistance (Clause 5.5)
Available in sizes 5 - 13
Electrical Hazard Resistant
Oil/Acid Resistant
Slip Resistant
Steel Toe Cap
Colour - Grey
| | |
| --- | --- |
| SKU | 025 |
| Brand | Blundstone |
| Unit Of Measure | Each |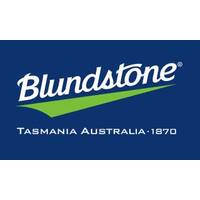 Our Story
Quite possibly,
the most durable, most comfortable boots ever made.
They are rugged, with their own natural beauty and distinctive look and feel. Built tougher than they need to be, they reflect the place they're from. There is no place on Earth like Tasmania and no boots on Earth like the ones that were born there.
And while they have evolved in style, design, and technology over the years, the quality has never changed. They are still built as they always have been: to go anywhere, do anything, and look great every step of the way.
They are more than just boots.
They are Blundstones.
Blundstone was established in 1870 and despite growing to become one of the world's most recognizable boot brands, the company remains Tasmanian. Our head office and manufacturing base for our gumboots are located in Hobart, Tasmania: Australia's island state.

EverywhereLife Takes MeTM
Blundstones have the kind of iconic, rugged good looks that feel right at home, wherever that may be. And the way they look is matched only by how comfortable they feel. So whether you're navigating the rugged terrain of Tasmania or the rainy sidewalks of New York City, you'll look and feel great in a pair of Blundstones.

At Blundstone, safety is part of our heritage. Our safety styles are built to protect, with features that provide optimum protection against impact and penetration, plus resistance to cuts, chemicals, heat, electrical hazards, rolling forces, and other foreign stimulus.
Technology Never Looked or Felt This Good.
Since 1870, we've been developing new ways to provide unmatched comfort and protection from the elements. We invest heavily in research and collaborate with our partners to access the best and latest technologies available.
Comfort Footbed
We partner with the world's best suppliers, innovators and premium manufacturers to deliver underfoot comfort systems providing superior shock absorption and comfort.
Sole Protection
Blundstone's sole construction is designed and engineered to reduce fatigue and orthopaedic problems in the lower body.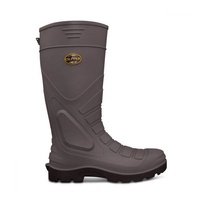 22-205 PVC WATERPROOF SAFETY GUMBOOTS
From $70.00 $75.00
or 4 payments of $17.50 with

Info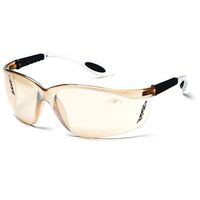 MINE BROWN FRAME, LIGHT BROWN LENS
$15.00 $20.00
or 4 payments of $3.75 with

Info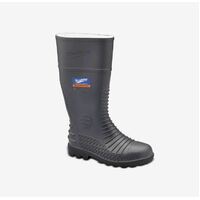 028 STEELTOE, MIDSOLE AND METGUARD GUMBOOTS
From $105.00
or 4 payments of $26.25 with

Info